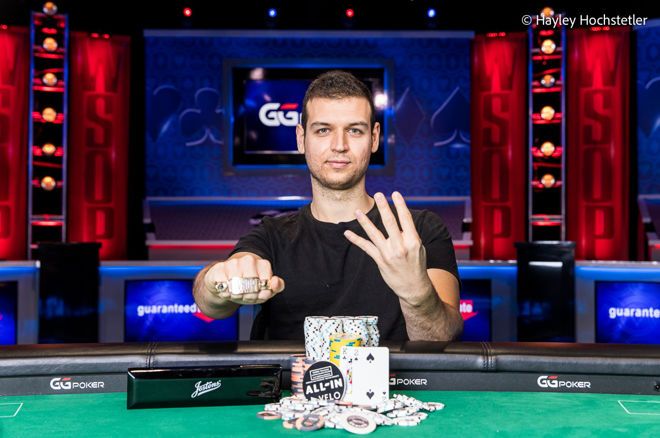 Michael Addamo has the opportunity to write himself into the GGPoker history books by becoming the first player to win the $10,300 Super MILLION$ five times! Addamo is currently tied with Swedish legend Niklas Astedt on four titles. The Australian superstar goes into the latest Super MILLION$ final table holding the chip lead.
Some 266 players bought into this week's Super MILLION$ and created a $2,660,000 prize pool as a result. Dario Sammartino was the unfortunate soul who popped the money bubble, his exit in 31st place locking in a min-cash of $22,294 for the surviving players.
The likes of Lev "LevMeAlone" Gottlieb, Isaac Haxton, Adrian Mateos, Alex Foxen, and Artur Martirosian all cashed, with "GoJackMe" falling in tenth place to set the final table.
Top Stories of 2021, #2: Michael Addamo Crushing High Rollers
Super MILLION$ Season 2 Episode 26 Final Table
| Place | Player | Country | Chips | Big Blinds |
| --- | --- | --- | --- | --- |
| 1 | Michael Addamo | Canada | 5,190,771 | 74.2 |
| 2 | Tyler "TheRayGuy" Cornell | Mexico | 4,687,220 | 67 |
| 3 | Orpen Kisacikoglu | Austria | 3,275,257 | 46.8 |
| 4 | Mario Mosboeck | Austria | 3,122,416 | 44.6 |
| 5 | JukZonYou | Austria | 2,862,434 | 40.9 |
| 6 | Jeff "DollarVig" Berwick | Canada | 2,064,123 | 29.5 |
| 7 | Wenjie "Jerome001" Huang | China | 2,054,435 | 29.3 |
| 8 | Pablo Brito Silva | Brazil | 1,731,605 | 24.7 |
| 9 | spaise411 | Russia | 1,611,739 | 23 |
*countries as displayed in the GGPoker lobby
Watch This Star-Studded Final Table Unfold
Who will win this week's Super MILLION$? Watch the final table action here!
Everyone at the final table is guaranteed at least $64,830 for their efforts, but the champion takes home a most impressive $518,640. Addamo is the man in pole position when play resumes at 6:00 p.m. GMT on January 11, courtesy of his 5,190,771 stack, which is the equivalent of 74.2 big blinds.
As mentioned, Addamo has won this event on four separate occasions, the last time being in August 2021. He sat down at that final table with the chip lead, and we would not bet against history repeating itself today.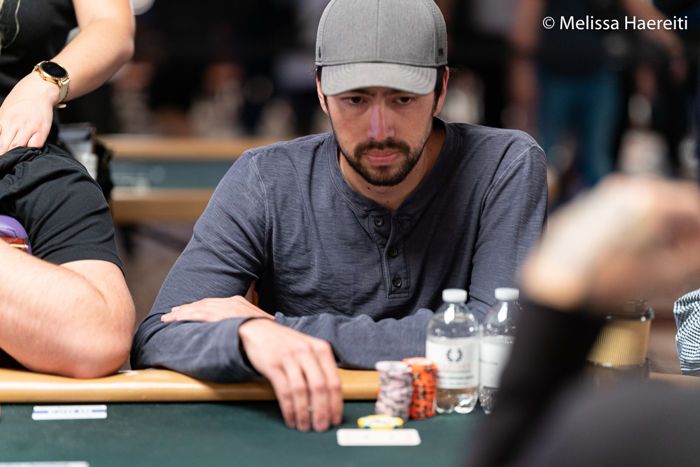 Tyler "TheRayGuy" Cornell is one of the eight other finalists tasked with attempting to stop Addamo winning his fifth Super MILLION$ title. this is the fourth Super MILLION$ final table appearance of Season 2 for Cornell, who won his maiden bracelet early into the 2021 World Series of Poker (WSOP) festival in Las Vegas. A fourth-place finish in October 2021 worth $167,002 is the deepest Cornell has gone in this tournament. The fact he returns to his seat armed with 4,687,220 chips (67 big blinds) suggests he may best that deep run this time around.
Third place at the restart with 3,275,257 chips (46.8 big blinds) is Orpen Kisacikoglu. The Austria-based Turkish star is not a regular in the Super MILLION$; this is only his fifth event of the season. Season 1 saw Kisacikoglu finished eight in April 2021, which is his only in-the-money finish to date. Should he finish in his starting position of third, he will walk away with a cool $308,385.
Super MILLION$ Season 2 Episode 26 Final Table Payouts
1st – $518,640
2nd – $399,926
3rd – $308,385
4th – $237,797
5th – $183,367
6th – $141,395
7th – $109,030
8th – $84,074
9th – $64,830
Fifth Time's a Charm as Gottlieb Reels in $416K Score at GGPoker
Friend of GG, Mario Mosboeck, has never finished higher than seventh in a Super MILLION$ tournament, but that could be set to change because he takes his seat at this latest final table with an arsenal containing 3,122,416 chips (44.6 big blinds). Twenty-six GGPoker players bought a piece of Mosboeck's action at 1.02 markup via the inbuilt staking software. This means Mosboeck is giving away 80% of his cash, but would still walk away with $103,728 if he becomes the tournament's champion.
"JukZonYou" is an unknown quantity having only played in three Super MILLION$ events, including this one. The Austrian turned his $1,050 satellite victory into 2,862,434 chips, or 40.9 big blinds in old money. You may not know much about JukZonYou but they have $982,130 in winnings at GGPoker alone. That sum is guaranteed to hit more than $1 million regardless of where he finishes.
Canada's Jeff "DollarVig" Berwick is another player who will break through the $1 million barrier because he already has $990,000 in winnings at GGPoker. Berwick has reached his second Super MILLION$ final table of the season, the last time being in December 2021, which ended in a sixth-place finish during Super MILLION$ Week. Berwick finds himself in sixth place with 2,064,123 chips (29.5 big blinds).
Languishing down in seventh place with 2,054,435 chips (29.3 big blinds) is where you find China's Wenjie "Jerome001" Huang, a player with $1,009,436 in Season 2 Super MILLION$ winnings. Huang finished fourth in late November and then second on December 12. Can he continue his trend of improving when play resumes this evening.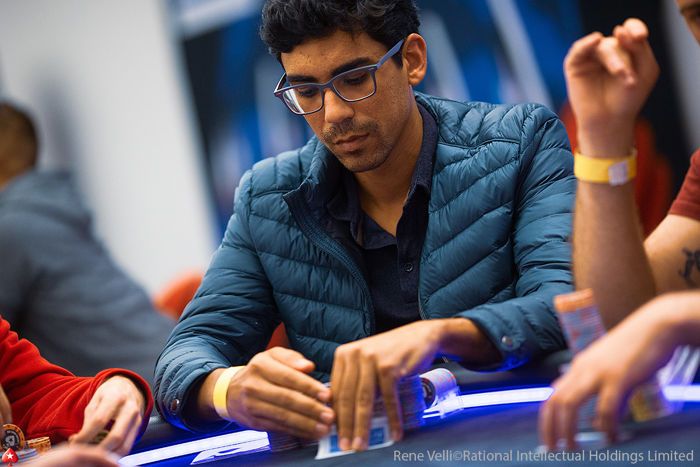 Season 2 has not been kind to the Brazilian grinder Pablo Brito Silva. This is the 17th Super MILLION$ event of the season where Silva has graced us with his presence, but only his fourth cash and his first final table appearance. He did reach two finales during Season 1, which ended in a sixth-place and fourth-place finish. Brito has plenty of work ahead of him if he wants to beat his previous best because his stack contains 1,731,605 chips (24.7 big blinds).
Bringing up the rear is Russia's "spaise411," who you may recall finished third in this tournament last week. spaise411 won $282,522 on that occasion, which means they need a third-place finish or better to improve on that score. The fact the Russian returns with a 1,611,739 stack (23 big blinds) makes that happening unlikely, but stranger things have happened.