Warning
: Undefined array key "post_type_share_twitter_account" in
/var/www/vhosts/casinonewsblogger.com/public_html/wp-content/themes/cryptocurrency/vslmd/share/share.php
on line
24
Posted on: September 8, 2023, 08:18h. 
Last updated on: September 8, 2023, 08:18h.
A man was banned from ever again entering Rivers Casino Portsmouth apparently due to alleged loan sharking. But he denies the accusation and has appealed the order, according to a recent news report.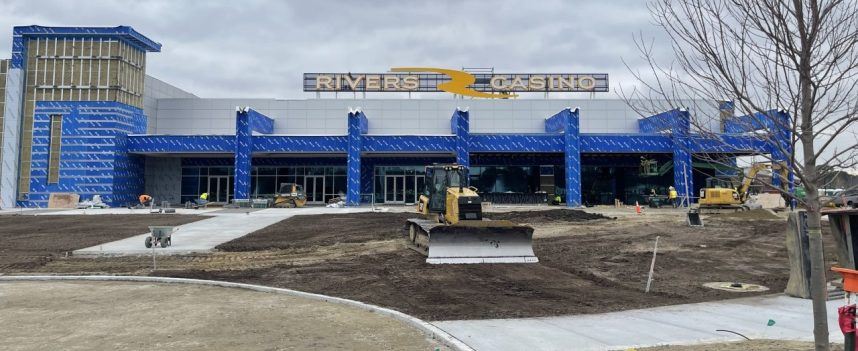 Portsmouth, Va. TV station WAVY reported that Rudy Feuerschutz of Chesapeake received the ban after playing blackjack last month at the Virginia gaming property. A casino employee told him he had committed loan sharking, the man revealed.
But he told WAVY that he didn't commit loan sharking. He did confirm he loaned $500 to a friend while in the gaming property on two different instances, WAVY reported.
"I think it is all hearsay," Feuerschutz told WAVY.
I do not think they have any — actually no — solid evidence. I know that they don't, because I've never done it."
"I lent a friend of mine $500 twice at the table on a double-down hand, which he paid me back that night," Feuerschutz further revealed. He didn't charge any interest on the loans, he claimed.
Loan sharking would indicate that the lender charged the borrower high interest.
"There are no signs in the casino anywhere stating you can't loan anyone money," Feuerschutz said.
Rivers Casino didn't explain to WAVY why the player was banned. Nor did it confirm the ban.
Like most large-scale entertainment venues, we are committed to prioritizing a standard of conduct that preserves our guest experience," Kelli Webb, a casino spokesperson, told WAVY, when asked about the incident.
"The guidelines for determining what behaviors are unacceptable at casinos in the Commonwealth of Virginia are determined by the Virginia Lottery Board and the casino operator."
Feuerschutz said he appealed the ban. But the appeal was rejected, WAVY reported.
Tropicana Atlantic City Holdup
Two Atlantic City teens were apprehended after a robbery and car theft took place at the Tropicana Atlantic City last month.
On August 22, the two teens allegedly assaulted a woman and stole her purse, according to Atlantic City radio station WPG.
Inside the purse were keys to her car. The boys found the car in the casino's parking garage. The duo then stole the vehicle, police said.
The following day, the car was found on Trenton Avenue in Atlantic City.
Several individuals watched as police waited for the car to get towed. Among those watching were the two suspects, police said.
They were identified based upon a surveillance photo from the casino. Both are 16 years of age. Neither was identified.
Each was charged with conspiracy, robbery, simple assault, and theft, WPG reported.
They were both booked at the Essex County Juvenile Detention Facility.
The victim was injured during the attack. But her injuries weren't serious, police said.
Fire at California Casino
A fire took place in the kitchen at California's Fantasy Springs Resort Casino on Tuesday.
It was quickly brought under control. There were no injuries.
Neither guests nor employees needed to be evacuated from the Indio, Calif. gaming property, according to California's City News Service.
It wasn't clear earlier this week what led the fire to break out.
Cal Fire/Riverside County Fire Department officials didn't have an immediate damage estimate.