Warning
: Undefined array key "post_type_share_twitter_account" in
/var/www/vhosts/casinonewsblogger.com/public_html/wp-content/themes/cryptocurrency/vslmd/share/share.php
on line
24
Posted on: September 5, 2023, 09:53h. 
Last updated on: September 5, 2023, 10:02h.
New York State's Seneca Niagara Resort & Casino was the scene of a threatened chemical attack on Friday.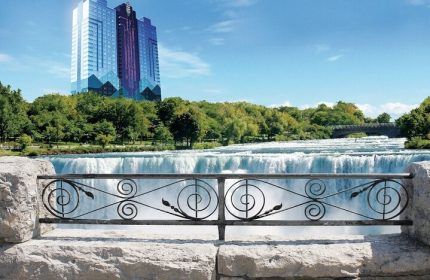 An unidentified male caller repeatedly told security guards he was going to "kill everyone" at the Niagara Falls gaming property, Buffalo TV station WIVB reported.
He said he was staying at the casino's hotel. It appeared he had a British accent.
During one call, the suspect put a woman on the phone. She was crying.
He threatened to kill her, police said. He then fired a gun a half-dozen times, police revealed. He also demanded that the casino pay him $30K in cash, according to WIVB.
At about the same time, New York State Parks Police got an anonymous call. That caller claimed that men with AR-15 style rifles would soon be arriving at the same casino, the report added.
Niagara Falls Police sent officers to the casino.
No chemicals were found during a check of one floor of the hotel, in a hotel room, and in the property's air filtration system, WIVB reported.
No armed men were at the gaming property. As of this weekend, no one was arrested for the incident.
Kid Left in Car
A woman was arrested on Thursday after she allegedly left her three-year-old in a locked car at Virginia's Hard Rock Bristol Casino.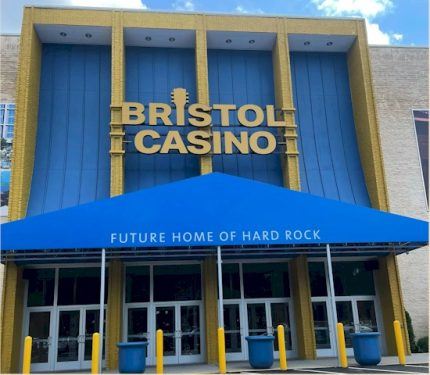 Jasmin Solinksy, 24, of Erwin, Tenn., was charged with abuse and neglect of a child, according to Virginia TV station WJHL.
The toddler was alone in the vehicle for about an hour. Solinksy was inside the Gate City Highway casino at the time.
Solinsky was booked at the Southwest Virginia Regional Jail in Abingdon, Va. No bail was set as of Thursday, WJHL reported.
The child was released to a relative. The child didn't suffer injuries while in the car.
South Dakota Casino Robbery
A man was arrested recently for last month's robbery of a Sioux Falls, S.D., small casino.
Nathan Eiesland, 41, of Harrisburg, S.D., was charged for the August 15 holdup, according to Dakota News Now.
He allegedly first attempted to walk into the gaming property with a covering over his face.
An employee wouldn't let him in. So, Eiesland took the covering off and he was given permission to enter the property.
But after he walked inside, he pulled out a firearm and robbed the casino. Police didn't how much money was stolen.
Following the incident, Eiesland was arrested last week for the unrelated theft of several cars in Sioux Falls on August 21, the report added. He was booked and placed in jail for the car thefts.
Eiesland is charged with four counts of grand theft and a count of first-degree burglary.
Three of the cars were located in different spots.
The residence from which the cars were stolen was possibly set on fire. But no charges were filed for that action, police said.