The rise of online casinos over the last two decades has forever changed the games industry, not least in net worth. Where once gambling was limited to green felt tables and exclusive venues, now prospective high rollers can play any game, anytime from anywhere, roulette included. The spinning table has gone from physical to virtual in almost no time at all – but that doesn't make the tricky business of winning big any easier for us common folk.
The same care and caution must be taken when playing online roulette as in person. Do your research. Use your noggin. Think first, place bets later. If you've got your strategy and you're ready to play, great! Just be sure to read below first. Here's how to stay safe online when laying down your chips.
Your Game of Choice
Just as a veteran card shark might choose a reputable venue over a downtown dive, you too should browse the various available casinos in your budget. Not every website is legit and certainly not every table is fair and square online. Your best bet, pun intended, is to go with mainstream names and brands wherever possible. They might not offer the best bonuses or sign up offers 24/7 but they will be better at keeping you and your details safe. Why take the risk? These kinds of websites likely offer games other than roulette to boot, with some of the flashier graphics and themes in the industry to keep you entertained while you play. Get a proper Vegas experience online; roulette, hand and tournament poker, blackjack and slots.
Budgets, Fees and Financial Smarts
Once you've settled on a secure hunting ground or two it's time to think about budget. Staying safe online is as much about your own fiscal security as it is watching out for theft or scams. How much can you afford to spend gambling per week? What will you do with any winnings? Having limits, especially in your early days on the scene, is key to not overdoing it at the roulette table. Go slow, learn, and above all trust in variance and statistics. If all you do is bet on red, every spin is a 50/50 chance. The win will come eventually.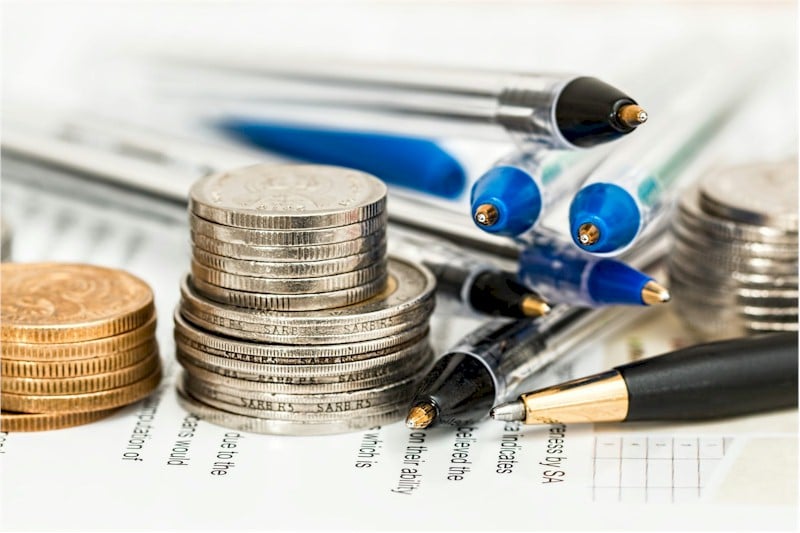 Source: Pexels
There are plenty of strategies available online to check out beforehand, each with their own pros and cons. Best not to rush into things.
Keeping a PC Secure
For all its convenience, playing online comes with one big caveat: your computer. If you're entering your credit card details onto a PC – or, better yet, withdrawing winnings – you better be sure it's safe and secure. Doing so is relatively simple. Simply ensure you have the latest antivirus installed, that you have strong and varied passwords and that you use your common sense. Clicking strange links, opening foreign emails or downloading unexpected attachments are all ways you could endanger your fiscal safety online.
At the end of the day, gambling and roulette are about fun. It's about the big wins, the runs and the entertainment. And what better way to enjoy yourself than with complete peace of mind? Keep yourself safe. Follow these steps. And, when you're done, go for the jackpot!
To get the best free roulette systems that really work, see the top 5 proven roulette systems and the video series below. It's the best 100% free information for winning roulette you'll find. It's written by professionals who are really earning a living from roulette.