Warning
: Undefined array key "post_type_share_twitter_account" in
/var/www/vhosts/casinonewsblogger.com/public_html/wp-content/themes/cryptocurrency/vslmd/share/share.php
on line
24
Posted on: September 5, 2023, 05:14h. 
Last updated on: September 5, 2023, 05:14h.
A slashing victim at the MGM Grand has filed a civil lawsuit against parent company MGM Resorts. Another person was allegedly stabbed in 2021 by the same suspect in the same Las Vegas hotel, just a day before she was.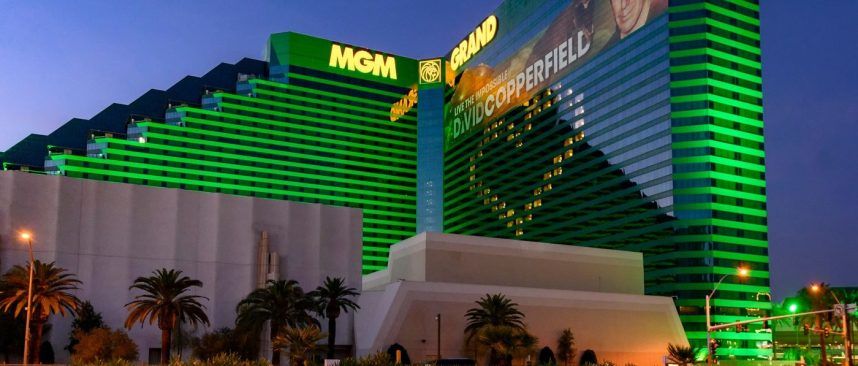 The victim, Leslie Alexander of Canal Winchester, Ohio, claims MGM Resorts was negligent in failing to protect her from assailant Nathaniel Mahoney, 47, Las Vegas TV station KLAS reported.
The first stabbing took place on September 5. The second, hours later, on September 6.
Alexander was walking in the MGM Grand when she was knifed. She apparently was chosen at random by Mahoney. He had been sitting "at a bank of slot machines" near a women's restroom, according to court documents.
"From the vantage point of [Alexander], the attack seemed to last for several minutes, due to such attack being unexpected, unprovoked, and highly traumatic in nature," F. Travis Buchanan, the Las Vegas-based lawyer representing Alexander, claims in the court action.
No one from the hotel's security force and/or its agents or employees responded to the scene, until well after the attack had taken place," the lawsuit added.
When Alexander spoke to a Las Vegas Metropolitan Police Department (LVMPD) officer, the cop told her Mahoney was a suspect in the prior night's slashing, court documents revealed.
Early on September 5, Mahoney allegedly stabbed a randomly selected, unnamed man while he was in the same lobby and gaming floor area as she would be a day later.
Knife Found
Metro police apprehended Mahoney on the Las Vegas Strip after the second attack. In his pocket was a four-and-a-half-inch knife, cops revealed.
Mahoney was charged with battery with a deadly weapon resulting in substantial bodily harm, possession of a deadly weapon, and carrying a concealed weapon without a permit, KLAS reported.
But earlier this year, Mahoney plead guilty to a single count of assault with a deadly weapon, under a plea agreement.
Faces Up to Four Years
Prosecutors recommended that he get a 19- to 48-month prison sentence, according to the deal.
That was the sentence handed down by Las Vegas Judge Michelle Leavitt in March.
He was given 600 days credit for time he already spent in jail and time for competency proceedings, according to KLAS.
It appears he was found competent to be sentenced, given that a prison sentence was given by the judge.
Alexander's civil lawsuit seeks at least $15K in damages from MGM Resorts.
Casino.org reached out to an MGM Resorts spokesman for comment on the civil litigation. No immediate statement was provided.