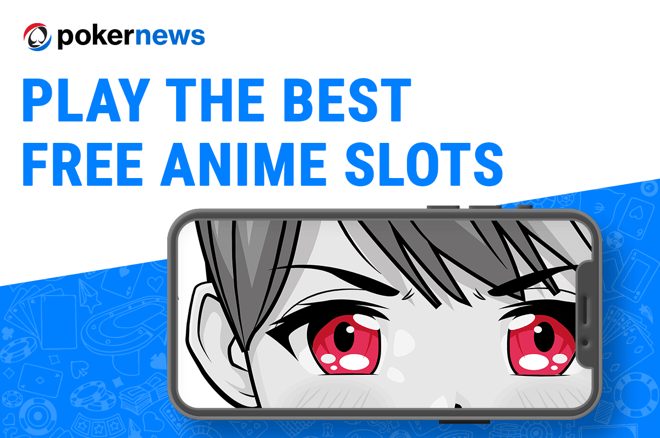 Anime has taken over western pop culture in a way that wouldn't have been believed some 30 years ago. While it was available, it was very limited to select channels.
Now, adults are tuning into mostly Japanese anime series like Attack on Titan, Shigurui, Cowboy Bebop, Berserk, Ghost in the Shell, Death Note, Hajime no Ippo, and most recently, Cyberpunk: Edgerunners.
The genre is only becoming more popular, which is spilling off into other lines of entertainment. There are plenty of anime casino games out there now, and in the right places, you can play free anime-themed games.
What is anime?
The term 'anime' refers to a distinct style of animated media that has its origins in Japan. The style used in anime movies and shows is drawn from Japanese comic books, typically those that come under the banner of 'manga.'
Most delve into fantastical themes of magic, supernatural, science-fiction, and low fantasy, but all are punctuated by vibrant colouration and impactful action sequences.
Anime slots
Not only is it possible to find an anime slot machine online these days, but you can also find some free anime slots that are inspired by the rampant genre. As licensing would likely become an issue, you'd be hard-pressed to find free anime-themed games that bear the names of smash-hit series like Attack on Titan, but you can play Anime slots free online games that call back to some great anime.
Anime with gambling doesn't always blend perfectly, but with these slots, you can find hints of inspiration to craft an anime slot machine experience for those in the know.
Electrified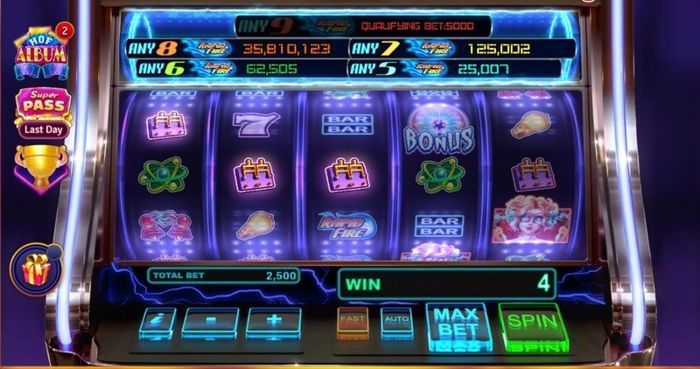 Electrified seats you at a more modern slot machine, with the buttons, jackpots, and five reels presented within the slot unit. The electric experiments-themed slot aims to get a bunch of Rapid Fire symbols. Getting five or more triggers the respective progressive jackpot: nine are needed to drop the Any 9 jackpot.
The main character and highest-paying symbol of Electrified is the electric-crazed scientist seeking to harness the power of electricity. Anime lovers may see this as a reflection of Mikoto Misaka, the 'One True Biri-Biri' and Academy City's strongest Electromaster in A Certain Scientific Railgun.
Check out our review of House of Fun and play Electrified with them.
Immortal Moon

Immortal Moon boasts wilds, free spins, and a collect feature, but there is an element of its aesthetic that could lend it as a kind of anime slot machine.
While the art, backdrop, and character design are far more Chinese than Japanese anime, the wild symbol and her connection to the moon conjures up links to Princess Serenity of Sailor Moon, the princess of the Moon who would sneak down to Earth.
Check out our review of LuckyLand Slots before you go to play Immortal Moon.
Grand Samurai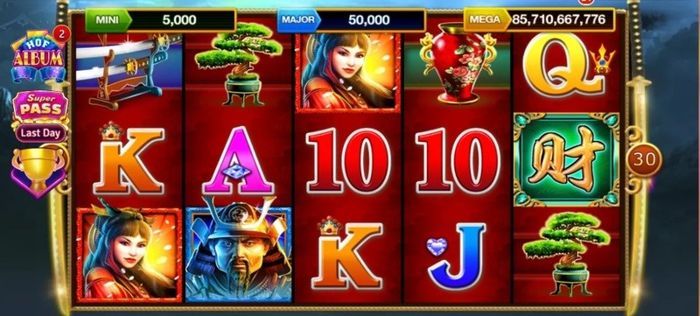 While it didn't quite cut as one of the best free historical slots, Grand Samurai has a lot to offer. Even with multiplier-free spins, the Grand Samurai himself is the strongest symbol here, with three to five awarding each of the progressive jackpots. With a distinctly medieval Japan theme and a samurai as the protagonist, it's easy to find properties that would lend this game to anime slot seekers.
Being a Japanese media product that often delves into fantasy and history, it's understandable that there are many anime products featuring samurai characters and feudalism. Perhaps the best, however, is Shigurui, which truly delves into what it means to be a samurai, all while being spectacularly brutal.
Find the slot game Grand Samurai after reading our House of Fun review.
Alice in Luckyland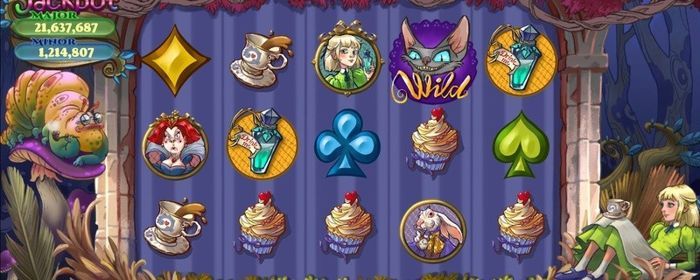 Alice in Luckyland is certainly derived from the Lewis Carroll novel, but so too are many, many anime shows. With Alice in Luckyland, it perhaps has the most anime-like aesthetic – at least for Alice herself – of the anime slots here.
In anime proper, Fushigi no Kuni no Alice is the most famous anime version of Alice in Wonderland, while the protagonist of Alice SOS is most like the lead in Alice in Luckyland.
We awarded a stellar review score to LuckyLand Slots, which is where you can find Alice in Luckyland.
Lovely Riches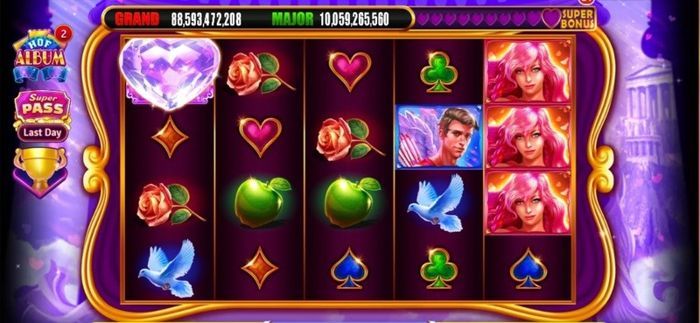 With the Colossal Link Feature and a stack of jackpots to be won, Lovely Riches draws in spinners for its mechanics alone. Still, it'll also appeal to anyone looking for anime casino games if they've seen Cupid's Chocolate.
The star of Lovely Riches, who plays as the wild and nudges during free spins, is almost identical to Mei Tata from Cupid's Chocolate, rocking flowing pink hair in this very cupid-like slot.
Check out our review of House of Fun, where you can play the Lovely Riches slot.