Many of us like to take time off, travel, relax and see the world, enjoying scenic city tours, luxury cruise liners, hiking and eco-tourism holiday adventures. However, instead of simply spending that hard-earned fortune, why not try and make some money along the way whilst experiencing the adventure of a lifetime?
Fortunately,for those of us without the luxury of freedom, time and money to enjoy travelling the world, there are high quality online casinosthat offer all the most commonly found casino games like blackjack, poker, slots, baccaratandroulette that you can play when you do have a few minutes to kick back and relax.
However, for those of you with the time, money and inclination to travel the world, here's our guide to the Top 10 Exotic Casino Locations around the world where travellers like yourself can enjoy playing all your favourite casino games whilst taking in exciting new cultures and experiences.
Cairns, Australia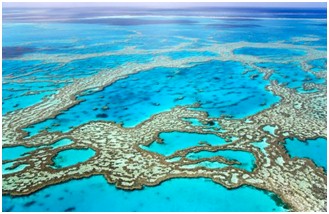 Cairns is an adventure-lover's paradise. Whether it be diving with sharks on the world-famous Great Barrier Reef and Coral Sea, cruising on a Crocodile spotting trip on the Daintree River, skydiving over pristine Mission Beach or hiking the numerous impressive and UNESCO World Heritage-listed Rainforest Trails, Cairns has it all.
Cairns offers laid-back tropical charm to nicely complement excellent casino facilities that includeBlackjack, Roulette, Baccarat, Slot machines, Mini-Baccarat, Sic Bo, Money Wheel and Midi-Baccarat.
Morocco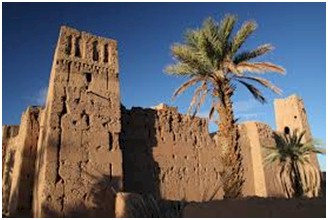 Morocco is an intriguing place to travel, however, adventure travellers and serious gamblers are now beginning to take notice of Morocco as an excellent alternative casino destination. Close enough to Europe to be accessible by ferry, Morocco is known to be the gateway to North Africa, and a country of dizzying diversity. You'll find the epic Atlas mountain ranges, ancient cities,Kasbahs and shopping bazaars, sweeping deserts, surf beaches and warm hospitality. Casinos have emerged from the sand dunes of Casablanca, Marrakech and Tangiers providing travelling aficionados and gamblers alike with a wildly exotic and exciting Arabian experience.
Iguazu Falls, Argentina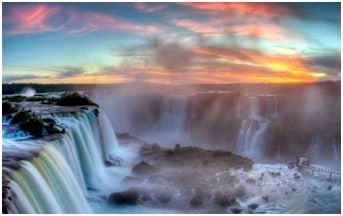 One of the great natural wonders of the world, the UNESO World Heritage protected and spectacular Iguazu Falls, are the world's largest waterfalls and situated near the border of Brazil, Paraguay, and Argentina, but perhaps are best and easier or access from the Argentinian side. When you're not checking out the beauty of the falls and the surrounding area, there are full casino services with Blackjack, Roulette, Craps, numerous Poker options, Baccarat, and hundreds of slot machines.
Outside, take a walk through the mist at the base of the falls and follow the upper path for amazing panoramic views from the top. Bring your wet-weather gear for an amazing boat ride under the falls, and add on a jungle trek through Iguazu National Park to enjoy even more amazing views and opportunities to spot toucans, caimans, capybaras and other unique South American jungle wildlife.
Anywhere in the Caribbean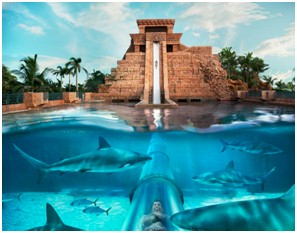 The Caribbean Islands offer casino patrons stunning backdrops of powdery white beaches, laid-back tropical island atmospheres, fantastic scuba diving and eco-tourism opportunities and a seemingly endless supply of golden sunsets kissing the turquoise waters of the Caribbean Sea. The Bahamas, Barbados, Jamaica, Puerto Rico and Aruba are all home to world-class gaming facilities, including one of the world's most interesting and exhilarating Casino rides, the famous "Leap of Faith" in the Bahamas make the Caribbean an all-around tourist, casino and entertainment hub.
Singapore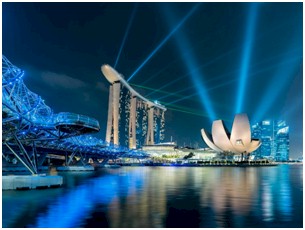 Singapore might only be a newcomer in world gaming tourism, but it is now making a name as a first-rate destination for jet-setting casino players. This super-clean, efficient and organised Asian city-state prides itself on the excellence of its casino facilities that combine casinos pitched at high rollers and high-end clientele with water resorts and parks, oceanariums, shopping malls, and even a Universal Studios theme park!
Throw into the mix, Singapore is at the very middle of the crossroads of South East Asia. In less than two hours in almost any direction from Singapore's award-winning Changi Airport, you can be either in anorangutan rehabilitation centre in Sumatra or Sabah, diving with whale sharks off Phuket, meditating with Buddhist monks in Burma, surfing in Bali or heading out for a wild 'one night in Bangkok'.
South Africa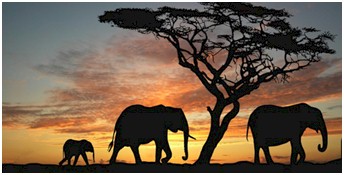 South Africa is another relative newcomer to world gaming tourism, however, don't let the modernity of its facilities fool you. The African country has casino facilities throughout the majority of its regions including casinos in major centres like Johannesburg, Durban and Bloemfontein. However, the highlights of any casino-based adventure holiday to South Africa would have to be Cape Town and Sun City.
Cape Town is frequently voted year-on-year as the most beautiful city in the world with visitors flocking to see its great beaches, Table Top Mountain and the Stellenbosch wine region. Casino facilities are lavish and second-to-none worldwide.
Sun City offers travellers with a one-of-a-kind gaming experience set amongst the wilds of an African safari. The Sun City Region near Johannesburg offers fantastic and luxurious gaming facilities for casino aficionados, as well as gourmet restaurants and safari tours that round out a unique and exotic African casino experience.
Macau, China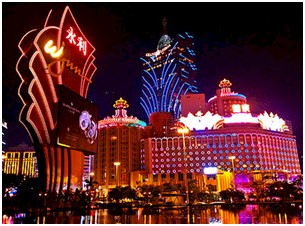 A former Portuguese colony for more than 300 years and now administered by Beijing as a "special autonomous region" since 1999, Macau is just a speck on China's south coast, an 8-square kilometre peninsula joined by bridges to two hilly islands in the South China Sea. Yet, it is home to 35 casinos! Most money changes hands here in lightning-fast rounds of baccarat and roulette. Traditionally a high-rollers destination attracting very serious Chinese players, Macau is recently beginning to change to become a centre to accommodate Chinese families and ever-growing middle classes.
As much as Macau is a city of glamour and glitz, it is much more than that.It is a city of hybrid and blended cultures. Ancient Chinese temples rest on streets paved with traditional Portuguese terracotta tiles. The sound of the Cantonese language fills the air on streets with Portuguese names. You can eat Chinese congee for breakfast and enjoy a Portuguese evening meal of caldo verde soup and bacalhau!
Alice Springs, Australia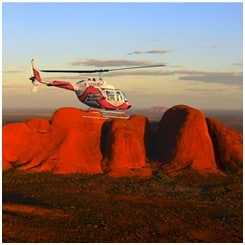 Believe it or not, Alice Springs, gateway to Australia's Outback and Red Centre, is one of the world's most isolated cities, offers excellent casino facilities for those that love to combine their adventure travel with a casino experience.
When you're not busy collecting your winnings, take to the air in a hot main balloon or helicopter over Uluru or Kings Canyon, discover ancient Aboriginal Rock Art, go to the Camel races, visit a traditional Aboriginal community or take a well-needed technology detox and walk the world-renown 10-day Larapinta Trail and reconnect with 'mother earth'.
Monte Carlo, Monaco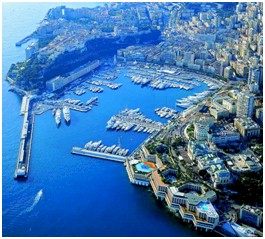 Monte Carlo is the epitome of luxury and style in casino tourism thanks to the classic James Bond movies and the fairy-tale romance of Grace Kelly and Prince Rainer. The rich, the famous, and the powerful all meet and play here, and the Mediterranean Sea provides a sublime backdrop to the other famous events Monaco is known for, including the Formula One Grand Prix and the Tennis Masters. Without a shadow of a doubt, Monte Carlo is one of the casino traveller's ultimate dream destinations.
Costa Rica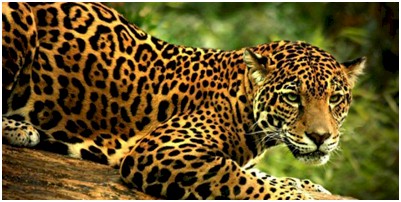 Costa Rica truly is the proverbial 'paradise lost'. More than 26% of Costa Rican land is protected National Park! Other than beautiful beaches with great surf, stunning jungle and rainforest, diverse flora and fauna and one of the only countries on earth without an army, Costa Rica is also home to wonderful casinos in each of its 14 cities and in particular, a thriving poker culture. In fact, Costa Rica is an emerging Poker superpower with many professional tournaments now played there, poker conventions take place regularly and the region is producing some world class players on the World Poker Tour. Take time out from your Jaguar spotting jungle trek to take part in an amateur tournament!
by Ken Edwards, 18 October 2017
To get the best free roulette systems that really work, see the top 5 proven roulette systems and the video series below. It's the best 100% free information for winning roulette you'll find. It's written by professionals who are really earning a living from roulette.