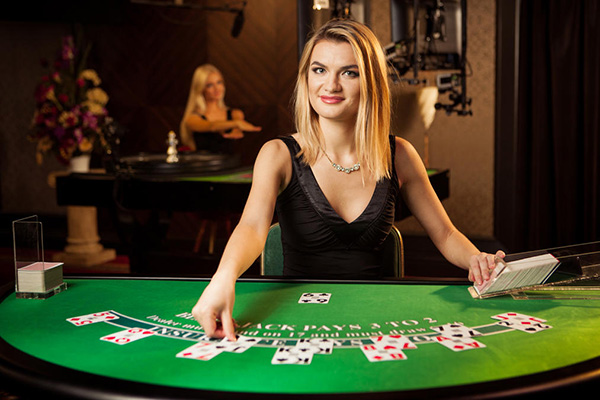 When I was a wee lad of 18 years, I could only go to the local tribal casino to get my blackjack fix in. Unfortunately, at the times I went to play, most of the tables were occupied, and seats were hard to come by. This often led to me waiting like a nerd, or even resorting to going to play some video blackjack. One day though, I came across a strange table game called Triple Shot, which still stands as one of the more bizarre blackjack games that I've come across.
The Rules
Triple Shot is a combination of three games in one: War, Blackjack, and 6-Card Poker. You start out by placing three bets on the table, and the game gets underway. War is pretty standard. High card wins, and a tie sees you losing half your bet. You're then dealt a second card, and you're playing a hand of blackjack. Rules here are a bit more diverse, with one deck in play, dealer hitting soft 17, double available on any first two cards, splits only on Aces, no re-splits, and getting six cards automatically counts as a winner (called a 6-Card Charlie). Controversially, the game only pays 6/5 on blackjack.
After the blackjack game is settled, you're dealt extra cards to get you up to six cards. Here, you take the six cards and put together the best poker hand you can. The lowest paying hand is Queens or Better, with the following outcomes paying as well: Two Pair, Three of a Kind, Straight, Flush, Full House, Four of a Kind, Straight Flush, and Royal Flush. After this series is paid out, the game is over and new bets are placed.
The Edges
According to the Wizard of Odds' summary on the game, War has a house edge of 2.94% for Triple Shot. The blackjack game sees a house edge of 1.84%, and the poker game has a house edge of 3.2%. Overall, the edge isn't that bad, especially considering the 6/5 payouts (which is a bummer).
My Take
I really enjoyed my experience with Triple Shot when it was being offered at the casino. I should note that I wasn't a blackjack player like I am today, so I had no concept of proper strategy, and the idea of 6/5 wasn't poison to me. Still, when you managed to hit all three bets, the thrill was fantastic. Also, when you got a bum card in War and rebounded to take home wins in blackjack and poker, it was equally fun.
I can't say that I'd recommend this as a game for someone looking to get serious with their blackjack, but it is a fun little game that you can kill some time with. Unfortunately, they don't offer this game at my local tribal casino anymore, and I haven't seen it around at any other casinos I've visited. If you know of a spot offering it, please let me know in the comments below.
Next Article: Bally's Atlantic City Enhances Blackjack Offering
Previous article: The Art of Holding Out