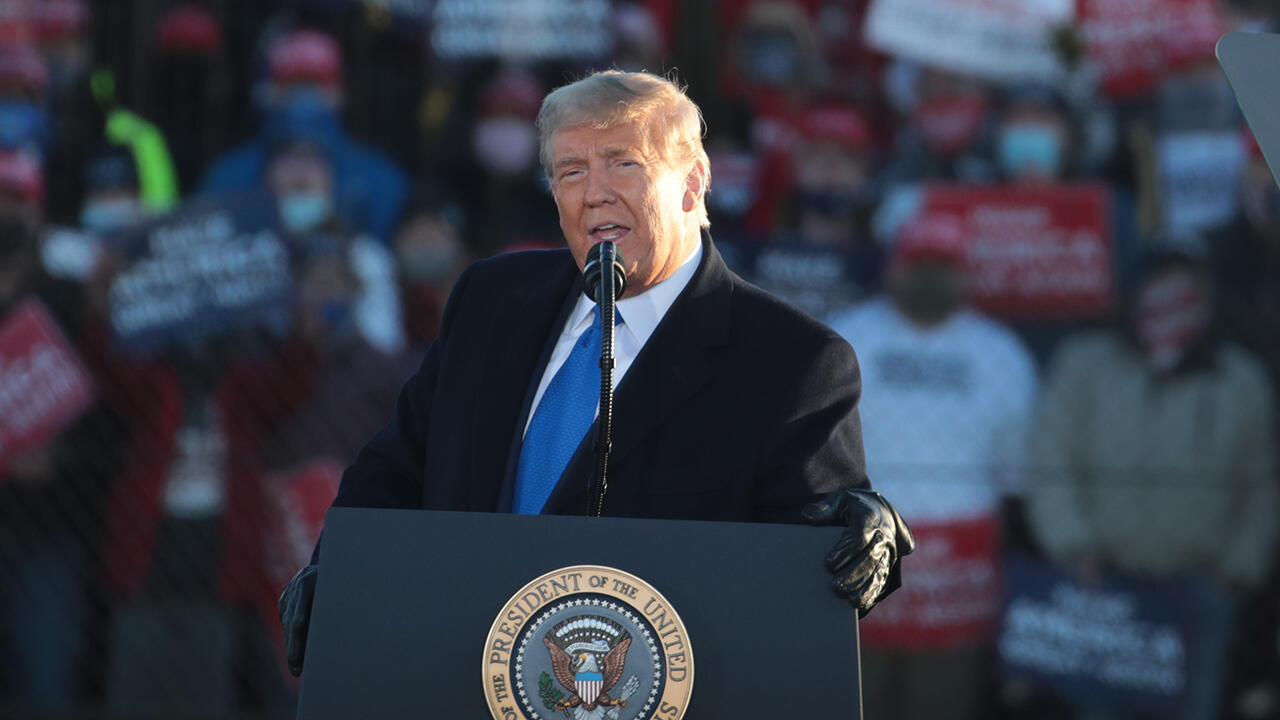 Donald Trump is the favourite to win the next US presidential election and complete a dramatic return to the White House.
Having been backed at 21.020/1 Trump is nwo 4.84/1 to win in 2024 while current president Joe Biden has drifted to 5.14/1.
For several months, Trump has been backed to win the Republican party nomination – and he is now as short as 2.265/4 – but this is the first time he has lead the betting on who will win in three years.
Biden 3.3512/5 has been overtaken by Kamala Harris 3.259/4 in the market on who will be the Democratic Party nominee in 2024.
He would be the first sitting US president since Lyndon Johnson not to seek a second term. Then again, at 78, Biden is the oldest president to ever take office so it shouldn't be a huge surprise if he doesn't run again.
Harris is 7.87/1 to be America's next president.
Is Trump on his way back to the White House?

He's become the favourite for the first time in our USA Presidential Election 2024 Election Winner market.

Trump has been backed into 4.8 with Joe Biden at 5.1:

? Betfair Exchange (@BetfairExchange) October 14, 2021
Last November, Biden defeated Trump in the 2020 US presidential election. However, Trump still received over 70 million votes despite a divisive term in power.
Trump challenged the election result with claims that were proved to be unfounded. On 6 January, his supporters stormed the US Capitol building.
And yet bettors appear to be coming around to the idea that Trump has a shot at becoming the first president to return to the White House after losing office.
Biden began his term strongly, investing in billions infrastructure, but he has been widely criticised for America's withdrawal from Afghanistan in the summer.
He will be 81 at the next presidential election, although at 75, Trump is no spring chicken either.
The market on the Republican nomination underlines Trump's grip on the party. While he trades at 2.265/4, his closest rivals are Ron DeSantis 7.26/1, Nikki Haley 9.417/2 and Trump administration vice president Mike Pence 13.5.
The American midterm elections will take place in November 2022, with the Republican's current favourites to win the Senate, and could prove to be a pivotal moment in whether Biden runs for second term in '24.